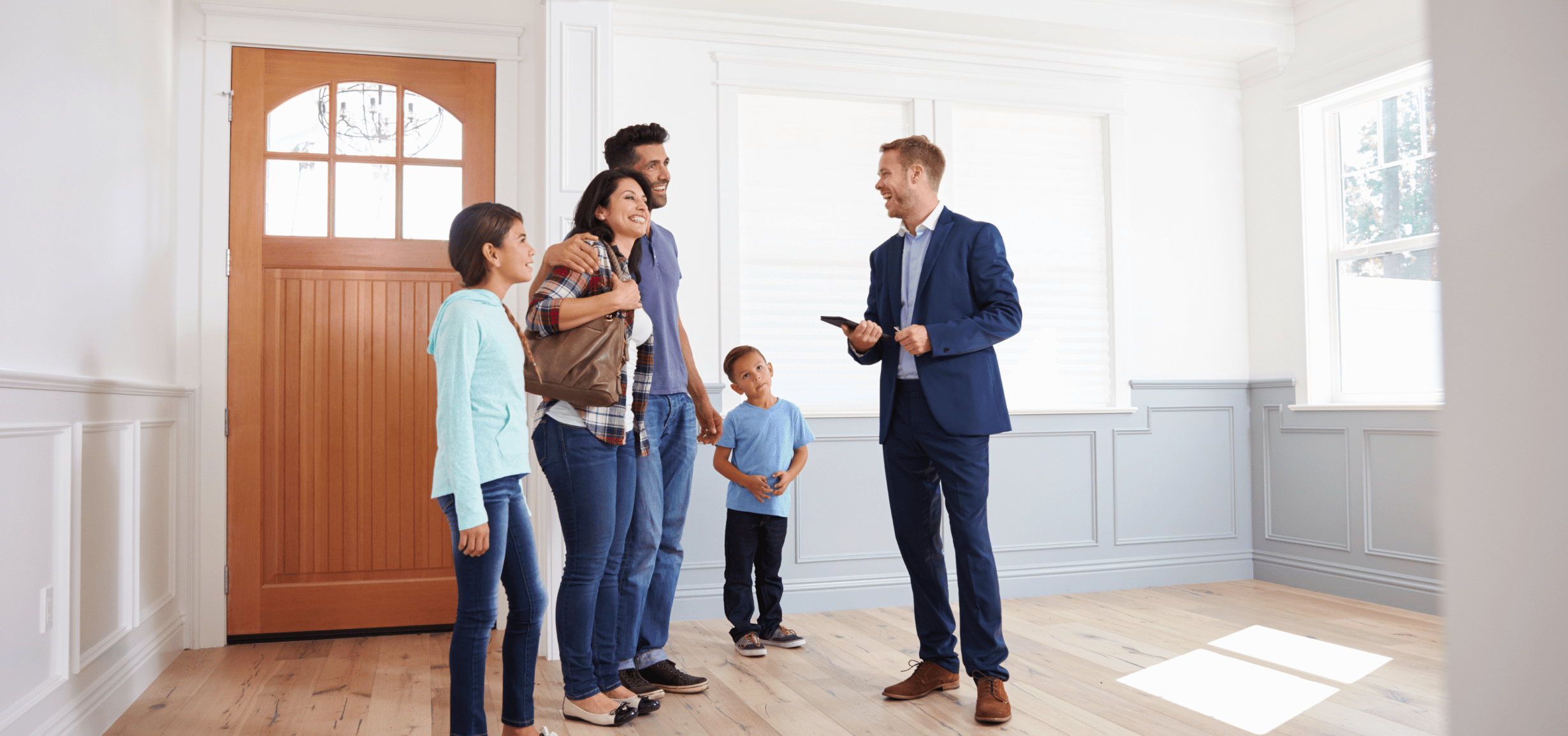 Making Your Dream Home a Reality
Buying a home is a big decision – whether it's your first home or your forever home. There's a lot more to the home-buying process than searching online for the perfect listing that checks all the boxes. The key is being able to shop with both your heart and your head, and knowing how to differentiate between the two. This is why it pays to have an experienced real estate agent in your corner.
Getting Ready to Buy
Before you get caught up in the excitement of searching for the perfect home, consider the following questions: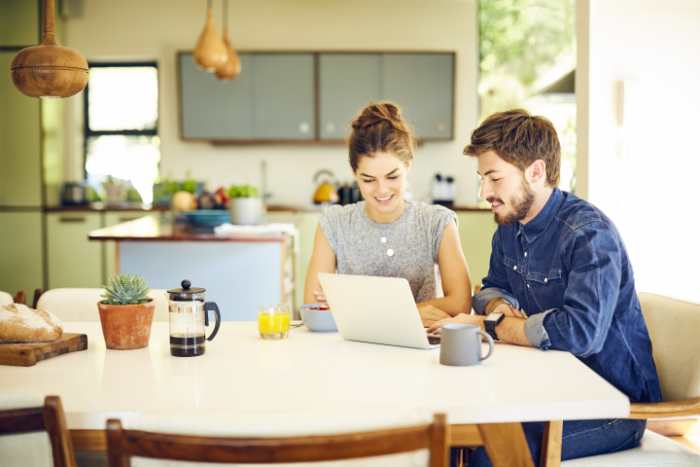 1. How much can you afford?
Crunch the numbers and define your budget. By getting pre-approved for a mortgage in advance, you can go into your home search with a clear understanding of your true affordability, and a competitive edge when it comes to negotiating on an offer.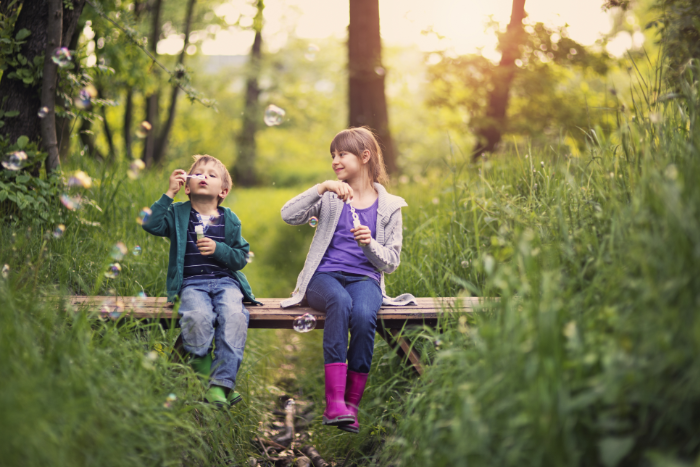 2. Are you set on a specific neighbourhood?
Before you narrow your search down to individual homes, consider what geographical area is best suited for your lifestyle. Keep the convenience factor in mind: how close is it in proximity to the amenities you use regularly?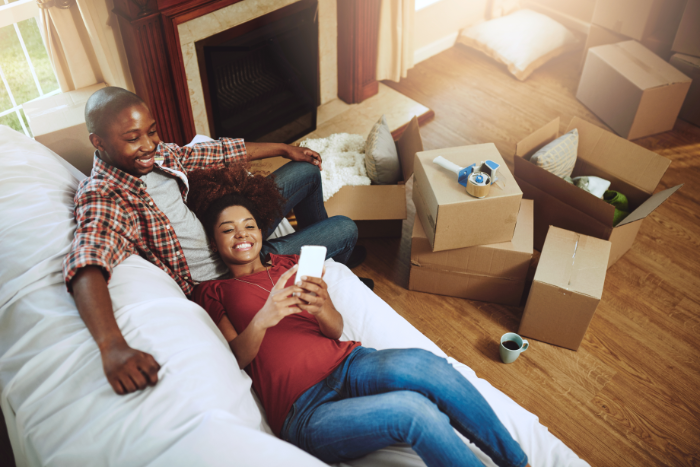 3. What are your must-haves?
Put pen to paper (or pull out your phone) and create a list with three sections: must-haves, preferences, and deal breakers. This will help you gain clarity and you'll refer back to it often when comparing homes.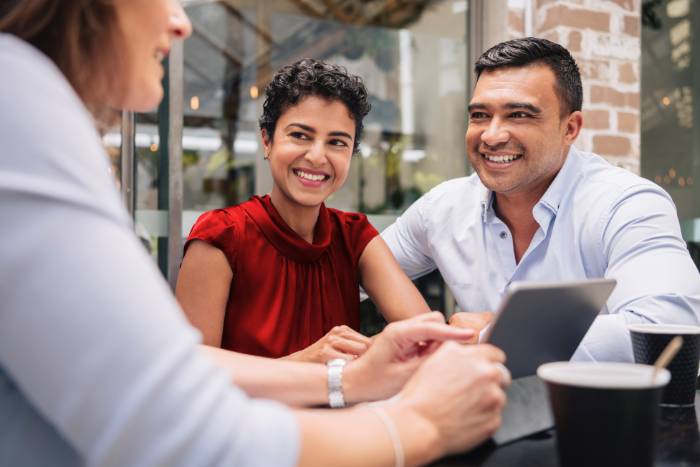 4. Who's on your team?
Having a team of trusted professionals in your corner to offer expert advice and guidance will help ensure you make the best decision for your finances and your future. This is why you want to choose a real estate expert who has your best interests top of mind. Your agent should be able to refer you to other reputable professionals as needed, such as a mortgage specialist, home inspector, and lawyer.
Why Work With Us?
When it comes to buying your perfect home, there are many steps and decisions to navigate along the way. By partnering with us, you can rest assured knowing we will:
Take the time to educate you on your options.
Tailor your search to the homes that best fit your wish list.
Stay ahead of market trends and offer professional advice and guidance.
Connect you with the right professionals and resources.
Help you make the decision that is best suited to your unique goals.
Negotiate on your behalf and put you in an ideal position when making an offer.
Ready to get started? Connect with us and let's talk about your home ownership dreams.
Testimonials
" Andrew made the home buying experience easy. He was always available to talk and really listened and understood my concerns along the way. Andrew was always very cheerful and energetic throughout the process. He communicated regularly, especially during the final days of closing, so you always knew what was happening. Andrew went above and beyond to make sure I was happy with my purchase. Andrew is the best and I highly recommend him to anyone needing a realtor. "
- Lorena Dennis
" Andrew is an exceptional Realtor! He puts his passion of reality into every aspect, making sure his clients are taken care of with each step! I have availed of Andrew's realtor services through the purchase of my first home, a cabin and the sale and purchase of our new forever home! I highly recommend Andrew to anyone looking for someone that will be honest, reliable and determined to see you through in your real estate journey! "
- Chelsea Allen
" Reliable, Smart , knowledgeable and Efficient ! "
- Terrlynn Sullivan
" Where do I begin?! Andrew went above and beyond to assist my elderly client with the purchase of her condo. He worked with us every step of the way and he made the entire experience so easy. Andrew will be the only realtor I'll be referring business to going forward! I just can't say enough about the amazing service Andrew provided! "
- Dawna O'Reilly-Short
" Andrew was available to me around the clock whether he was answering questions I had or giving me advice. Great guy, highly recommend him. "
- Maxwell Short
" Andrew Is a very friendly outgoing Person. We were very comfortable with him from the moment we met. After showing us a number of Houses within our price range we found a beautiful house in Heart's Desire. His enthusiasm , patience through the whole experience made us feel wonderful. When we called him if he wasn't busy with a Client he always answered the Phone immediately. Otherwise it wasn't long before he called us back. We would highly recommend Andrew to anybody looking or a home. He does his Homework well. He may be small but his energy and enthusiasm for his Job is amazing. Continue the good work Andrew. Wishing you nothing but the best in your Career. "
- Graham Anthony/Mary Noseworthy
" Andrew did such a tremendous job in representing us in the sale of our home. His personable demeanor and positive attitude made the process seamless. We would highly recommend Andrew to all of our friends and Family. We are extremely pleased! Thanks so much, Andrew! "
- Paul Peddle
" We recently worked with Andrew Winsor to help us secure a piece of land with pond frontage. He came highly recommended by good friends of my husband and I and once we met over the phone and texts, we quickly learned we would work well together. He kept in touch, provided updates and was easy to reach. While we ran into some difficulties from the seller side, Andrew was a complete professional and helped us secure the land to help a dream come to life! We would use again in a heart beat and would highly recommend him to others (in fact we have already started to recommend him to friends)! Thanks Andrew for everything! "
- Michelle & Rick Grouchy
" Dealing with Andrew Winsor for the purchase of our retirement home was an absolute pleasure. He very professionally guided us through the process, and took the stress out of the purchase. He was always available for questions and answered any texts or emails very quickly. He is very professional, very knowledgeable, energetic, and very personable. We always felt we had his full attention, even though he had other clients. At no time did we feel pressure to buy, he wanted it to be the right decision for us. He knows what he is doing, and we highly recommend him for any real estate needs. "
- Jane Anthony & Corey Walsh
" Andrew Winsor has assisted us for the past several months in the selection and building of a home in St. John's. Andrew and his team are exceptional in service, communication and professionalism. He and his team have always been available and responsive to our needs and requests. They assisted us in the design and selection of flooring, kitchen cabinets, wall colours, and many other elements of the build. They recommended professional suppliers and attended meetings in the selection of products for the home. Andrew far exceeded our expectations for a realtor. The time, energy and enthusiasm he has for service is the best we have encountered in the business. We highly recommend this dedicated team for your real estate needs. "
- Garry & Marina
" Andrew was highly recommended by friends who previously unsuccessfully tried other realtors to sell and Andrew successfully sold their home. I too had no luck selling. When first meeting Andrew he had a very positive attitude and was confident he could sell my home before the end of the summer. He worked diligently securing an offer and throughout the process demonstrated extensive knowledge and keep me informed of every detail. He worked with both legal sides on my behalf making sure I was fairly treated and completed the transaction much to our delight. At one point I had to temporarily move some items to a friends shed and he gave me a hand moving the items. If I ever have a need for a realtor again I would not look for but Andrew. A job well done and some very happy clients. "
- Paul Gillingham
" Andrew was an absolute pleasure to work with. He made finding and buying a house very easy and stress free. We couldn't be happier with him and would highly recommend him to others looking to buy or sell property. "
- Dr. Astrid Billfalk-Kelly
" He's just the best. Highly recommended. Was extremely patient and thorough and found me the house of my dreams :) "
- Cynthia Williams
" Andrew is a top notch real estate agent. He is professional, hard working, knowledgeable, efficient, and always aims to please. His work ethic is impeccable and his pleasant personality is a great asset. I am extremely pleased with the service Andrew provided. He was very proactive in ensuring things got done quickly. He looked after the many details that are needed to ensure a successful sale and made the process very easy for me. His experience and advice helped me immensely. If you want a competent, knowledgeable, friendly, real estate agent who will give you 100 percent effort in selling your property I highly recommend you hire Andrew Winsor. "
- Gary Pike
" My family and I had the pleasure of having Andrew in our life for almost three years. I started connecting with Andrew while we were still living in BC, and even then, Andrew was nothing but kind, informative, knowledgeable, and genuine. After arriving in Newfoundland, we had some unforseen challenges solidifying our forever home, but Andrew kept us on track, hopeful, and hanging on to the dream we came here for. He is a straight shooter with the strength to always do the right thing. He is a great listener and always available when we need him. I can't say enough great things about working with Andrew. "
- Heather Stuart
" We purchased a property through Andrew for a future business. Found him to be knowledgeable, professional, and personable. He was very accessible and quick to respond or take action during the whole process. I will definitely be doing any of my future real estate transactions (buying or selling) through him. Thanks Andrew. "
- Ken Murphy
" I have bought property and more recently sold my house with Andrew. Andrew was very energetic and helped me so much. I appreciate his wonderful assistance. He had an offer for me less than two days after it went on the market. His open house was very active with many visitors. Although we had accepted an offer he wanted to do the open house to be sure that I had received the best possible offer that I could. I appreciate Andrews hard work and dedication to his profession. Very personable always willing and eager to get it done for his customer. Thank you so much Andrew! "
- Linda R
" Andrew was always available, easy to reach and very knowledgeable of his craft. Highly recommend, will use again in the future. "
- Shawn Hedges
" Andrew proved to be a gem of a realtor. We experienced many delays with the purchase of our home. He displayed patience, was extremely knowledgeable, and aided us with so many items that were well beyond the normal scope of real estate work!! Only hire him if you want an honest, available and hardworking agent who goes well out of his way for his clients. He is truly the best!!! "
- Gail Hodge
" Andrew went above and beyond! He was willing to work with us at any time no matter what the ask and ultimately helped us settle into our Dream Home!!! I would fully recommend him to anyone looking to buy, build or sell. "
- Daniel Morgan
" Andrew is everything we needed from a realtor. We were relocating to St John's from Toronto and didn't know the area at all. He listened to what we wanted in a home and neighbourhood and identified the exact type of houses we wanted to see. Andrew was very responsive by text and email to all of my questions, (no matter how silly) throughout the whole process. We moved in to our home just today and it wouldn't have been nearly as smooth without his assistance. Our sincerest thank you to Andrew for showing the utmost professionalism and helping us feel comfortable with the purchase of our home. "
- Patrick Ryan
" Andrew did a great job finding our prefect property. He was very knowledgeable and proactive when it came to meeting our housing needs. In addition to being very accommodating Andrew always went above and beyond whenever we had a question or concern during the buying process. I highly recommend Andrew to all of my friends and will use him again on out next purchase. Thanks again Andrew! "
- Natalie Langor
" Andrew is a very professional motivated agent. He helped me sell my house very quickly and above asking price. He is prompt, courteous, accommodating and very well connected with other agents. Very easy to work with and I highly recommend him for your real estate needs. "
- Sheldon Collins
" Andrew went above and beyond in helping with the home search. He was so prepared and ready to deal with any questions. When we settled on our choice he was with us every step of The way up to and beyond closing. "
- Caitlyn Collins & Evan Martin
" Andrew first visited my homeboy and provided sound advice to best prepare my home for the market. Always easy to contact and all conversations were professional. Andrew started to work on selling my home immediately! My home sold very quickly and above asking price. I would highly recommend Andrew as a very confident, professional and hardworking realtor. "
- Maxine Kelly
" I needed to purchase a property in St. John's for my boys and contacted Mr. Andrew Winsor. He was instrumental in finding the best affordable property for us. We were very impressed by the gentle disposition and excellent manners of Mr. Winsor throughout our deliberations. We also found him to be trustworthy, punctual, easily accessible and extremely polite. We have already recommended him to some friends of ours. "
- Dr. Mohamed Boodhun
" Andrew went above and beyond in helping me sell my elderly mothers house. I would and have recommended him to anybody looking for a real estate agent. "
- Barb Boland
" Andrew is always professional and prompt in his service, especially when there are challenges in closing a sale! I would highly recommend him! "
- Karen Lawlor
" I was very fortunate to have Andrew as my real estate agent. Throughout the process of selling my home of 30+ years, finding another home and moving Andrew was always only a phone call away. He has all the qualities of a great agent - sincere, good listener, available at all hours, honest, hard working and knowledgeable. Thank you Andrew so much - and a great real estate agent. "
- Linda Young
" Andrew Winsor was instrumental in helping us make the right choice for our recent home purchase. His knowledge, patience, and professionalism were very much appreciated. We would highly recommend Andrew and plan to avail of his services again in future! "
- Karen & Shawn Butler
" If you want your house sold super quickly with no hassle, then Andrew is the right person for the job! Listed a house and it sold within 2 days. Thanks for the speedy work and awesome results, Andrew. Will be using you in the future. "
- Robbie Brett
" Andrew was an incredible realtor. Myself and my boyfriend purchased our first home and it was such an easy process with Andrew at our side. He answered every phone call and email on time and was quick with responses and answers making the process incredible stress free. Most importantly Andrew was extemely open & honest and certainly had our best interest at heart right from the first home we wanted to look at! Thank you so much Andrew for everything! We love our first home!! "
- Brittany Barnes
" Andrew was very accommodating and easy to work with! He was quite helpful in getting our house sold quickly! We would highly recommend him to other clients trying to sell their homes! "
- Gillian Peddle
" Andrew was great from beginning to end. He was super quick at responding to texts and emails, which is extremely valuable. The house was sold in two days. Couldn't have asked for a better outcome! "
- Tania Heath
" I will send you a lot of people .you It was good to work with you . The stress you took from me was great . i would work with you any day thank you very much. "
- Sheila M Coleman
" Andrew is an excellent realtor. Very service oriented, energetic and thoroughly connected to the community. We had a very clear picture of what we were looking for in a home and had only a few days to find the right place. Andrew did his research in advance and with his help we found a great home in our price range. We've dealt with many realtors over the past 30 years and Andrew is definitely one of the best. I wouldn't hesitate to recommend him to anyone. "
- Garrett Woolsey
" I have dealt with Andrew on a few transactions over the past few months. My experience with him has been top notch. Andrew was awesome to deal with on both a professional and personal level. His commitment to our interests was impressive. Andrew will be our agent on all future transactions. "
- John McIsaac
Previous
Next